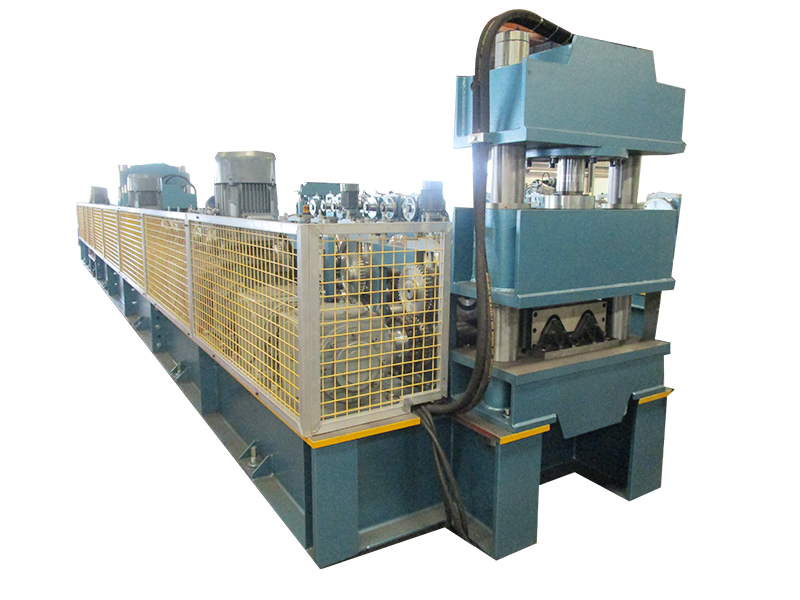 Two Waves Guardrail Roll Forming Machine
In the field of road safety, W-beam crash barrier machinery plays an indispensable role. These machines are the driving force behind the creation of those distinctive W-shaped guardrails that adorn highways and major roads, serving as protective shields that keep vehicles on the road and ensure the safety of both drivers and pedestrians. On this page, we will delve deep into various aspects of W-beam crash barrier machinery, from its construction to its crucial role in enhancing road safety, and provide a comprehensive introduction to our two waves guardrail roll forming machine.

The warranty is 36 months after the client receives the machine.
Within The 36 months, we will send replacement parts to the client free of charge. 
Provide life technology support and maintenance service .
Operation manual and installation videos will be supplied to buyers when delivery of machines.
Excellent strength
Anti corrosive parts
Simple to install
Hassle free functioning
Main Technical Parameters
Control The Quantity And Cutting Length AutomaticallyInput the production data(such as production quantity,Length,etc.)on the touch screen , machine can finish the set production plan automatically.One time buyer can set 20 batch data in the programme.
| | | | |
| --- | --- | --- | --- |
| Machine model | Purlin Roll Former | Operation way | Automatic machine |
| Certification | ISO9001,CE | Warranty | 36 Months |
| Customized | Customized | Advantage | More 10 years life time |
| Weight | About 23T | Material thickness | 2.5-3.0mm |
| Suiting material | Galvanized coils | Cutting material | Cr12MOV.,Hardness 58-60HRC |
| Main motor | 5.5kw*3 | Forming rollers qty. | 17 stations |
| Shafts diameter | 82 or 90 mm | Roller Material | Cr12MOV.,Hardness 58-60HRC |
| Machine frame | H450 | Wall thickness | 45mm |
| Forming speed | About 25m/min. | Transportation | In Containers,suiting for sea and road transmission. |
| Trademark | Zhongyuan | HS Code | 84552210 |
How do we Manufacture
Two Waves Guardrail Roll Forming Machine
The Best Solution For
Two Waves Guardrail Roll Forming Machine
China Zhongyuan Machinery Manufacturer established in the year 2003 are indulged in manufacturing and exporting Roll Forming Machine. We offer an extensive range of Roll Forming Machine, C/Z Purlin Roll Forming Machine, Cold Sheet Forming Machine,Metal Deck Roll Forming Machine. We supply the best quality products to our clients. in addition to this, we also provide on-time delivery of roll forming machines.
We guarantee lifetime services for our machines.Our experience technicians can go to your factory and train your workers.
Where to use production of
Two Waves Guardrail Roll Forming Machine
W beam guardrail roll forming machine is a continuous structure that is spliced with W beam guardrail panels and supported by the main column. It uses the deformation of the soil foundation, columns, and beams to absorb the collision energy, and force the out-of-control vehicles to change direction and return to the normal driving direction to prevent the vehicles from rushing out of the road, so as to protect the vehicles and passengers and reduce the damage caused by accidents.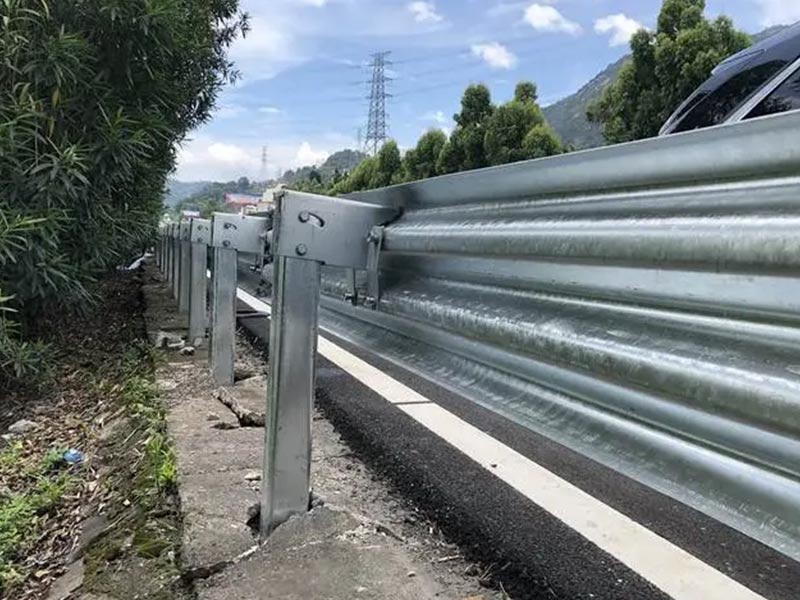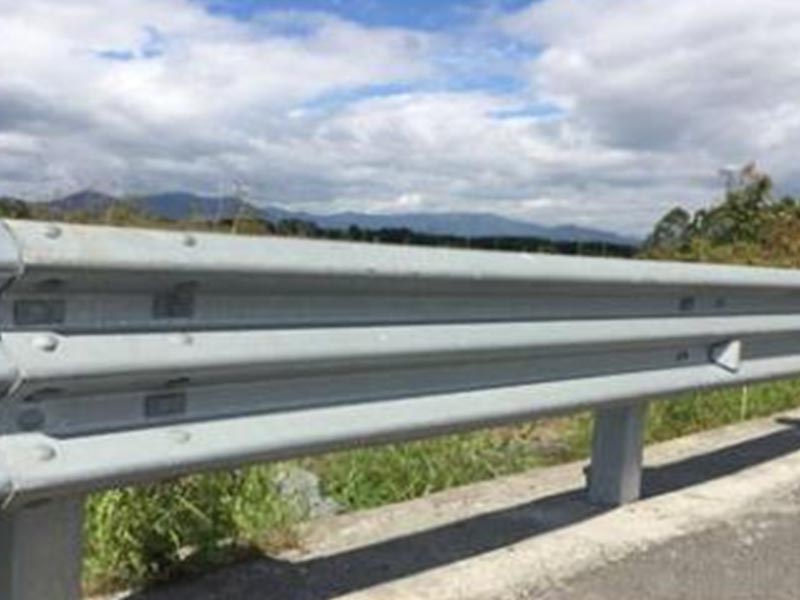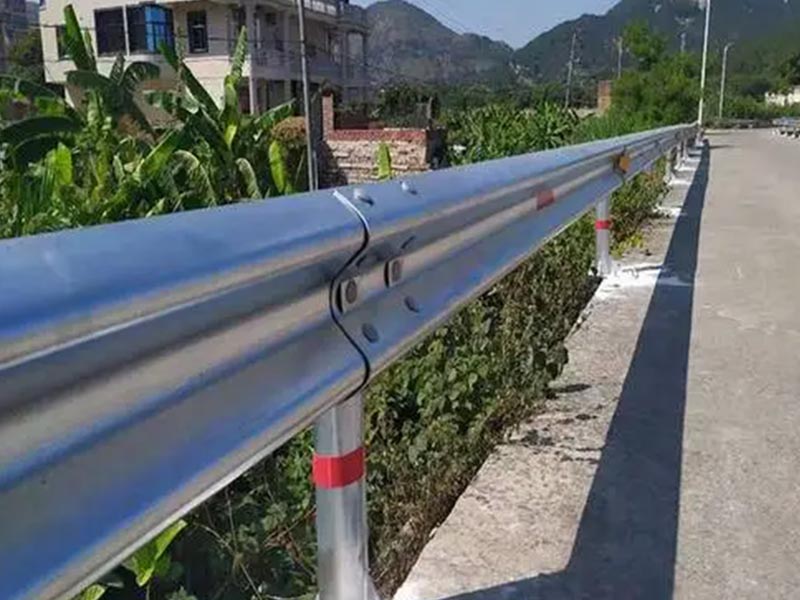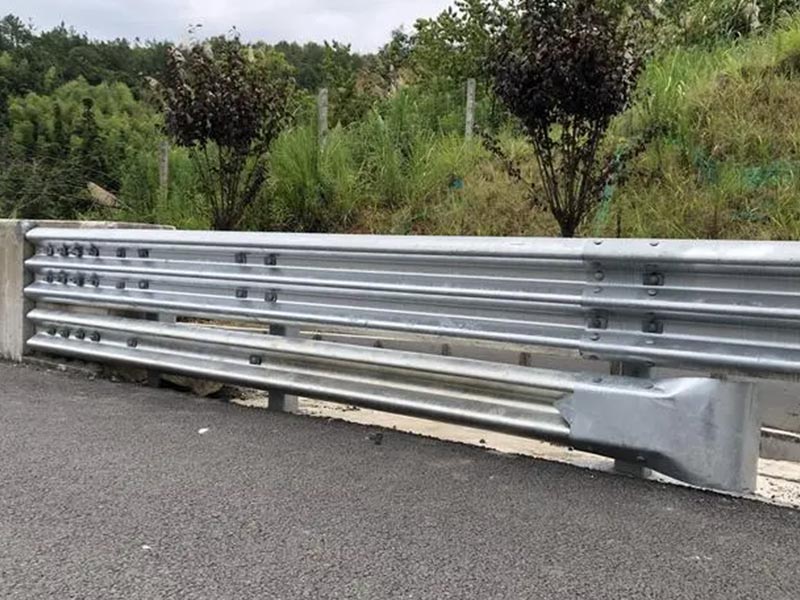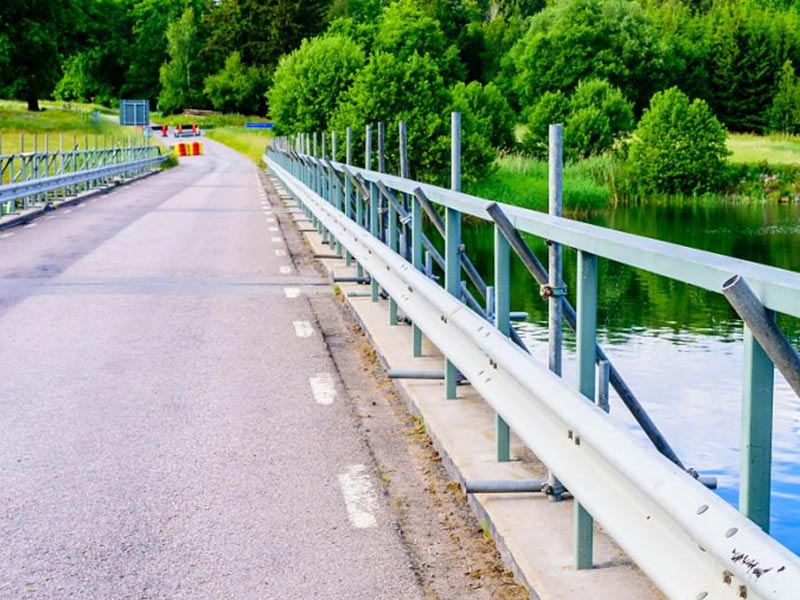 Introduction to W Beam Crash Barriers
W beam crash barriers, also known as guardrails, are meticulously engineered to absorb the energy of a vehicle impact and redirect the vehicle back onto the roadway, thwarting it from straying into oncoming traffic or veering off the road. These barriers stand as an indispensable component of our road infrastructure, safeguarding the lives of countless road users globally.
The Fundamentals of W Beam Crash Barrier Machinery
W beam crash barrier machinery represents specialized equipment dedicated to crafting these vital safety barriers with maximum efficiency. These machines are purpose-built to manufacture the W-shaped steel guardrails that constitute the core of crash barriers.
Key Components of W Beam Crash Barrier Machinery
To gain insight into the operation of these machines, it is crucial to familiarize oneself with their essential components. Typically, they encompass a roll forming apparatus, a material feeder, a cutting mechanism, and a control panel.
The Manufacturing Process
The manufacturing process involves the continuous feeding of a steel strip into the machinery, where a sequence of forming and shaping operations transforms it into the distinctive W-shaped profile. Subsequently, the machine cuts the guardrails to the specified length.
Stringent Quality Control Measures
Sustaining high-quality standards is of paramount importance in the production of crash barriers. A rigorous regimen of quality control measures is enforced to guarantee that the guardrails conform to the exacting safety and durability standards.
Varieties of W Beam Crash Barriers
W beam crash barriers come in various iterations, including thrie-beam barriers and cable barriers, each tailored to address distinct safety considerations and road configurations.
In summary, W beam crash barrier machinery stands as an integral pillar of road safety, churning out the protective barriers that save lives on a daily basis. Acquiring a comprehensive understanding of their construction, advantages, and role in our road infrastructure is indispensable for anyone involved in the transportation industry.
Frequently Asked Questions