Metal Deck Roll Forming Machine
China Manufacturer
Zhongyuan Machinery's innovative metal deck solutions help many domestic and foreign deck manufacturers with the right solution for their metal deck roll forming requirements. Steel deck roll forming machine is the type of steel construction material with character of low light, heavy strength, easy installation, which is extensively applied in constructing a skyscraper, residential building, and bridge. Whether it is a bridge deck, a metal deck, roof deck, and floor deck, Zhongyuan Roll Forming System has the right equipment that will exceed your needs.
The metal deck forming machine adopts advanced hydraulic drive, and the automatic ruler is cut off after forming, without deformation, and a high coefficient. The decking floors have the characteristics of lightweight, high strength, large bearing capacity, and good seismic resistance.
Our machines are suitable for various scenarios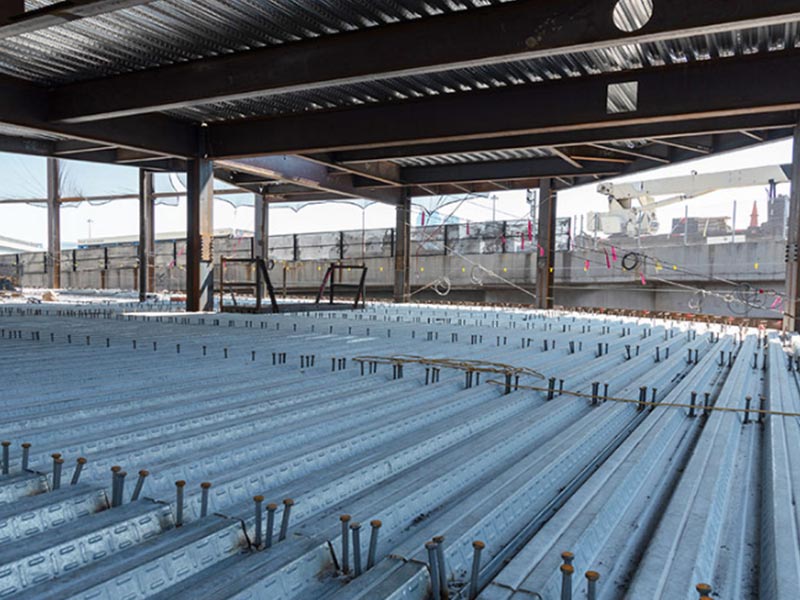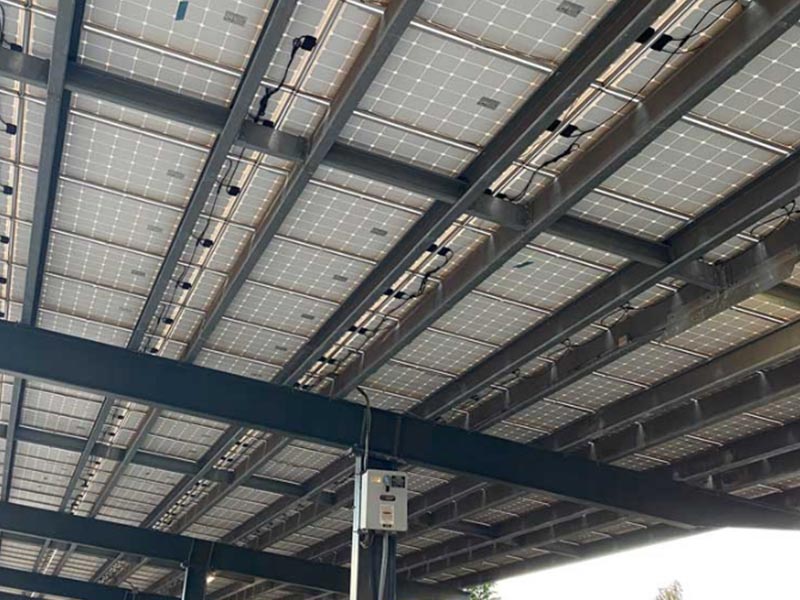 Metal Deck Panels Made By Zhongyuan Roll Forming Machine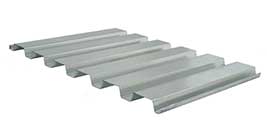 Metal roof decking is a non-composite structural metal decking that functions as the structural substrate during roof construction. Roof deck is installed on top of the steel beams or joists. Rigid board insulation is applied to the top of the decking and a built up roof is installed over the insulation.
Metal roof deck made from metal deck roof forming machine can also be used for canopies, gates, fences, mezzanines, metal siding, and platform seating in movie theaters.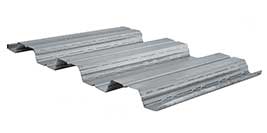 Metal floor deck that's used for structural concrete. It has embossments in the flutes of the steel decking. These embossments allow for the concrete and the metal floor deck to bond together. Composite metal floor decks are advantageous because they increase the strength of the floor without adding any additional weight.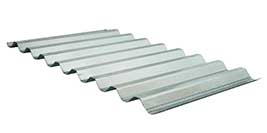 Steel Form Decking made from metal deck roll former are smooth and don't have embossments along the interior flutes of the decking. It's not a composite floor deck. It's only purpose is to be used as a stay in place form that will support the weight of the concrete while the concrete slab cures.
Get in touch about this machine
To express an interest in this machine please submit the form below.
Please include technical information including profile needed, gauge of material, power supply requirements etc.
We can provide custom roll forming
machines that make the roofing panels you want.
In addition to these panels presented here, our roll forming machines can also make: standing seam metal roof profile panels
belvedere plenum wall panels
grand V panels/grand C panels
span wall panel profile panels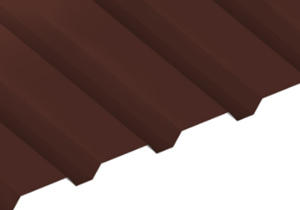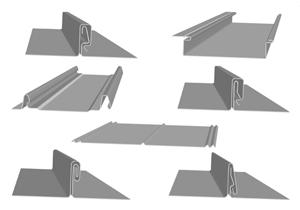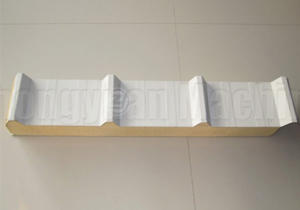 Shafts for rollers are tooled by grinding machine at least twice. Rollers are CNC processed to ensure precision performance.
Safe and easy to operate with Mitsubishi PLC touch screen operating system.Friendly man-machine interaction.
Technician can be sent to your factory to install the machine and train your workers. Engineers are able to service overseas. We supply lifetime services for our machines.