Guardrail Roll Forming Machine
ZHONGYUAN ROLLFORMING offers an extensive line of roll forming machines for metal sheet and panel roll forming production.
With over 30 years in the roll former manufacturing industry, we've got the innovation and technology to provide you with state-of-the-art
machines that perfectly meet your fabrication needs and the best roll-forming solutions to your fabrication challenges.
We have served 760+ clients from various industries, including building, automotive production, custom-made manufacturing, etc.
Construction Industry Roll forming machine

Greenhouse Profile Roll
Forming Machine
Custom Application Roll
forming machine
Automotive industry Roll forming machine
Roll forming machine
for industry
We provide Three Waves Guardrail Roll Forming Machine and Two Waves Guardrail Roll Forming Machine that can process Galvanized coils or Black Steel Coil
Three Waves Guardrail Roll Forming Machine
Material Thickness: 2.0-3.0mm   
Applicable material: Galvanized coils or Black Steel Coil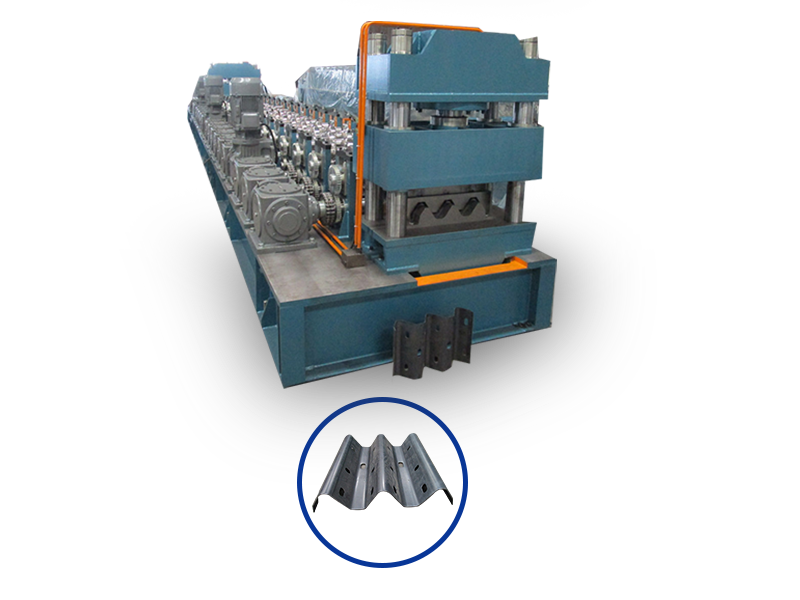 Two Waves Guardrail Roll Forming Machine
Material Thickness: 2.5-3.0 mm  
Applicable material: Galvanized coils or Black Steel Coil
Yield strength of material: 235Mpa-350Mpa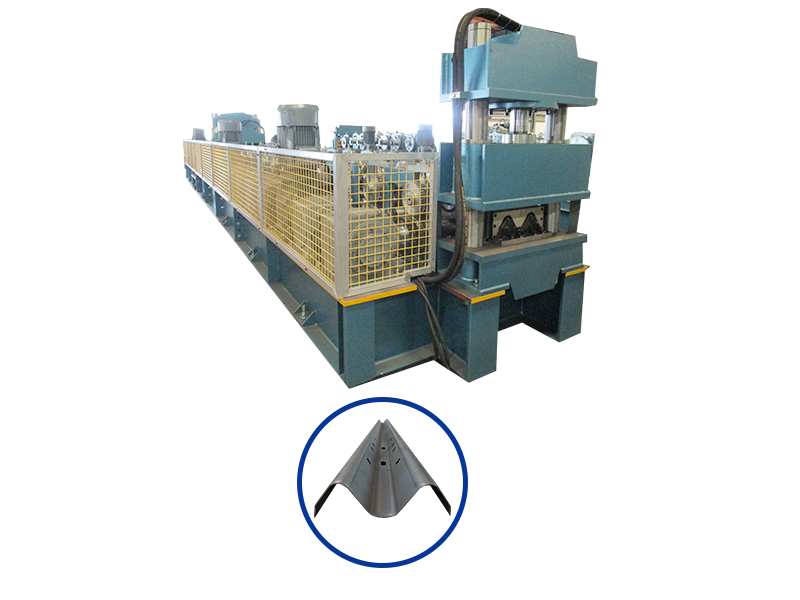 The importance of High-quality highway guardrails
High-quality highway guardrails are of paramount importance as they play a crucial role in enhancing road safety. They prevent vehicles from leaving the roadway, reducing the risk of severe accidents and injuries. These guardrails are crashworthy, able to absorb impact forces and protect occupants. They are strategically placed in critical areas prone to accidents, such as curves and medians. With their sturdy construction and compliance with safety standards, high-quality guardrails provide reliable protection and minimize the severity of collisions. Their proper installation, maintenance, and adherence to quality standards are essential for safeguarding motorists and reducing the likelihood of fatalities on the roads.
Features of high-quality highway guardrail panel
High-quality highway guardrail panels possess 2 key features that contribute to their effectiveness and ability to enhance road safety.
Sturdy Construction: High-quality guardrails are constructed using strong and durable materials such as galvanized steel. The materials should be capable of withstanding impact forces and remain intact under severe conditions.
Crashworthy Design: Guardrails should have a crashworthy design that can absorb and dissipate the energy generated during a collision. This helps to minimize the impact on the vehicle and its occupants, reducing the risk of severe injuries.
It is important to note that the features of high-quality guardrails panel may vary depending on specific regional or national standards. Local regulations and guidelines play a significant role in determining the requirements for guardrails to ensure optimal road safety.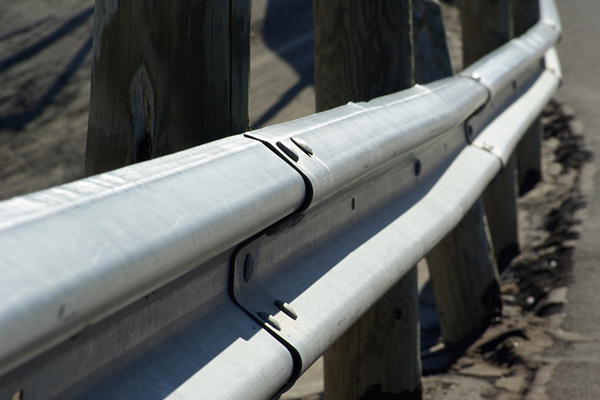 No matter what requirements you have for guardrail panels, feel free to contact us. Zyforming specializes in the production and development of roll forming machines and have over 20 years of experience in providing suitable machinery for guardrail businesses worldwide. We are confident in our ability to offer you high-quality machines and production solutions for guardrail panels.
FAQ about guardrail roll forming machine
The Best Solution For Guardrail Roll Forming Machine
China Zhongyuan Machinery Manufacturer established in the year 2003 are indulged in manufacturing and exporting Roll Forming Machine. We offer an extensive range of Roll Forming Machine, C/Z Purlin Roll Forming Machine, Cold Sheet Forming Machine,Metal Deck Roll Forming Machine. We supply the best quality products to our clients. in addition to this, we also provide on-time delivery of roll forming machines.
We guarantee lifetime services for our machines.Our experience technicians can go to your factory and train your workers.
Guardrail roll forming machine
structure & Component Description
Application of Guardrail Roll Forming Machine
W beam guardrail roll forming machine is a continuous structure that is spliced with W beam guardrail panels and supported by the main column. It uses the deformation of the soil foundation, columns, and beams to absorb the collision energy, and force the out-of-control vehicles to change direction and return to the normal driving direction to prevent the vehicles from rushing out of the road, so as to protect the vehicles and passengers and reduce the damage caused by accidents.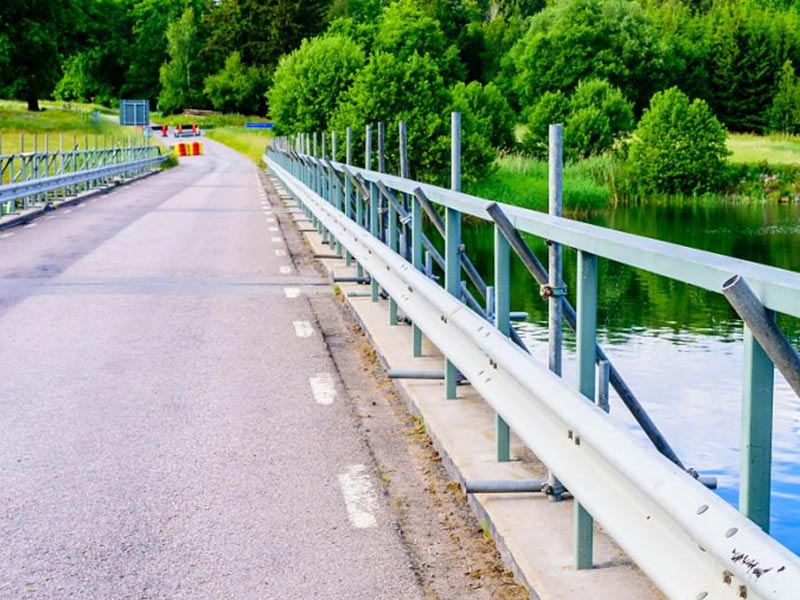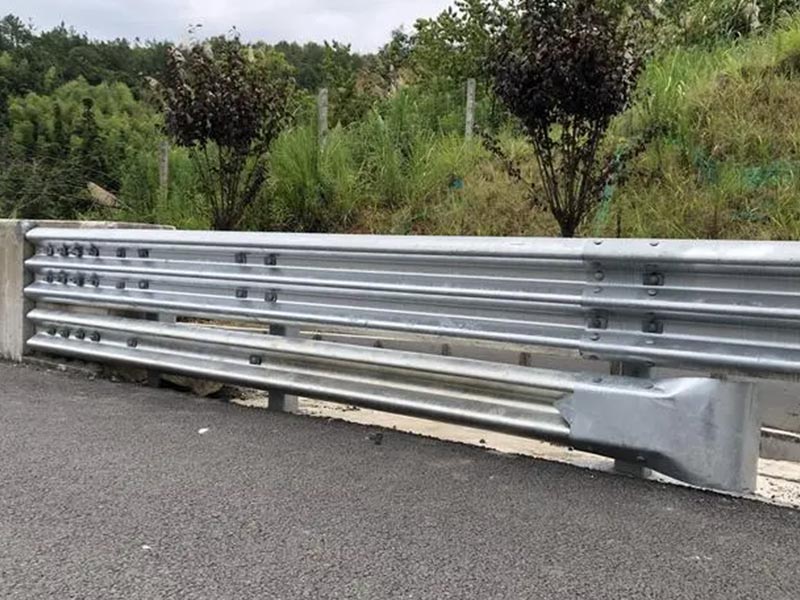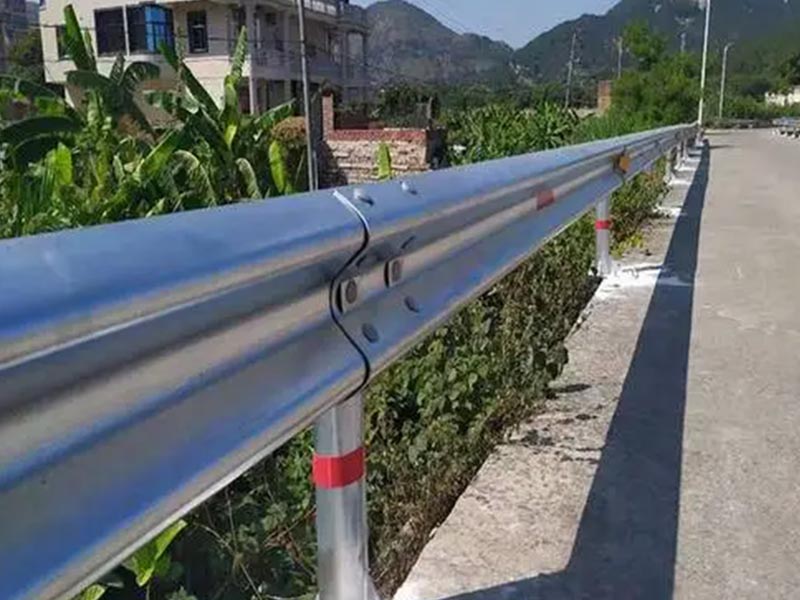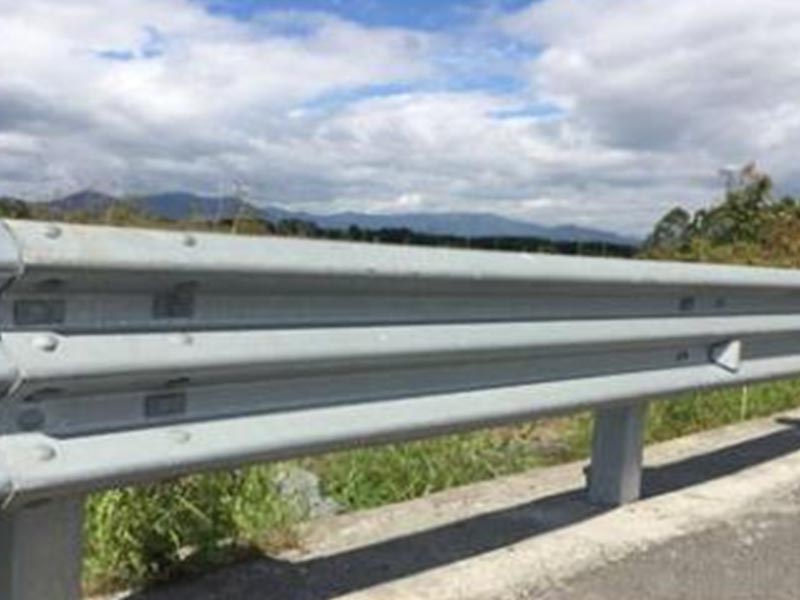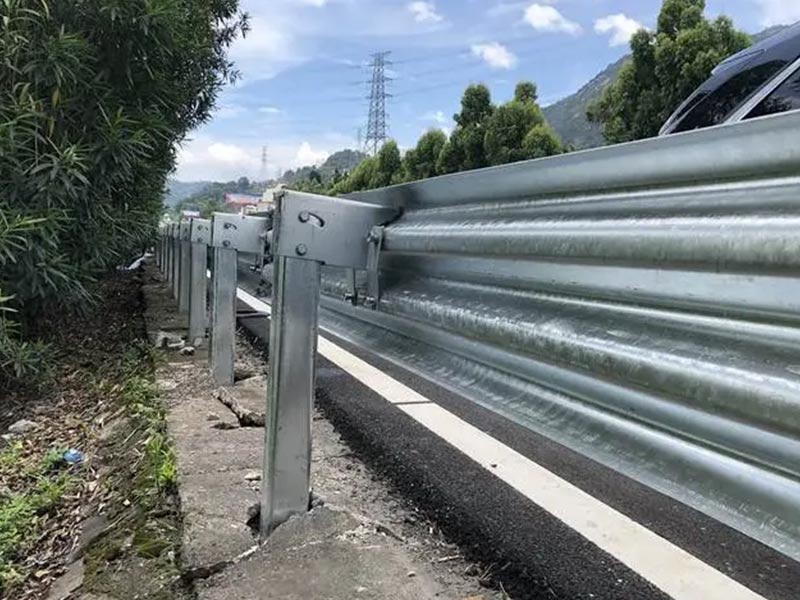 Every year we participate in exhibitions in different countries and regions to make friends with new partners.
We feel pleased that more and more people have appreciated our products.